What a way to close 2016! Poetry in music and motion! Dj Gabriel proved his mastery by playing exceptional 45s all night and Dj Rupert complimented with an outstanding set! House was full with a fantastic atmosphere, dancefloor heaving and smiles all round. Thank you to the talented Tamba & Emanuela for their flavoursome show and opening class and all salseros for your continuous support. See you in 2017!
DJ Gabriel, Paris, France
In the early 1980s, Gabriel moved to Paris where he began amassing a big collection of funk and soul, until he re-discovered salsa in the 1990s. This is when he started passionately building his impressive collection of salsa records, going to local music stores and buying the CDs that no one else would, or travelling the world to collect the rarest vinyl records – a passion which soon transformed him into one of Europe's most knowledgeable aficionados of latin music as well as an incredible dj.

Because what he enjoys most is passing down the richness of such heritage, Gabriel has been sharing it for years with salseros around the world, Dj-ing at international events in Dubai, New York, Moscou, Monaco, Berlin, London, Los Angeles, Geneva and more. DJ Gabriel hosts, among others, a long-established weekly party at Paris' O'Sullivans, where he keeps digging out the very best of the golden years of salsa music, thus fulfilling his own wish : "my hope is that salsa continues, that people keep sharing this music, this culture, that people keep sharing. For me, that's what salsa is all about.
Dj Rupert Boyle, Bristol, UK
DJ Rupert is from Bristol in the South West of the UK and is a dedicated music lover who has been collecting Soul, Funk and Reggae since the early 90s. He began listening to Salsa in 2007 and was immediately hooked on the conga drum rhythms. He's been hunting down classic and rare Salsa LPs and 45s ever since and has built up a large collection of Salsa Brava, Romantica, Mambo, and Cha Cha!
Rupert is DJ and co-host of the Amigos Salsa Social in Bristol, and is also a resident DJ at the Abanico Salsa Triangle Club party. He works as a guest DJ around the UK at Salsa events in London and Birmingham.
His sets contain a variety of old and new Latin sounds to cater for all tastes and keep the energy levels high on the dance floor. The goal is to share his musical passion and keep the dancers coming back for more. His inspiration is the flavour that brings together and unites dancers, DJs, musicians and music lovers from all around the world - Salsa na ma!
Mixes by DJ Rupert at http://soundcloud.com/rupert-6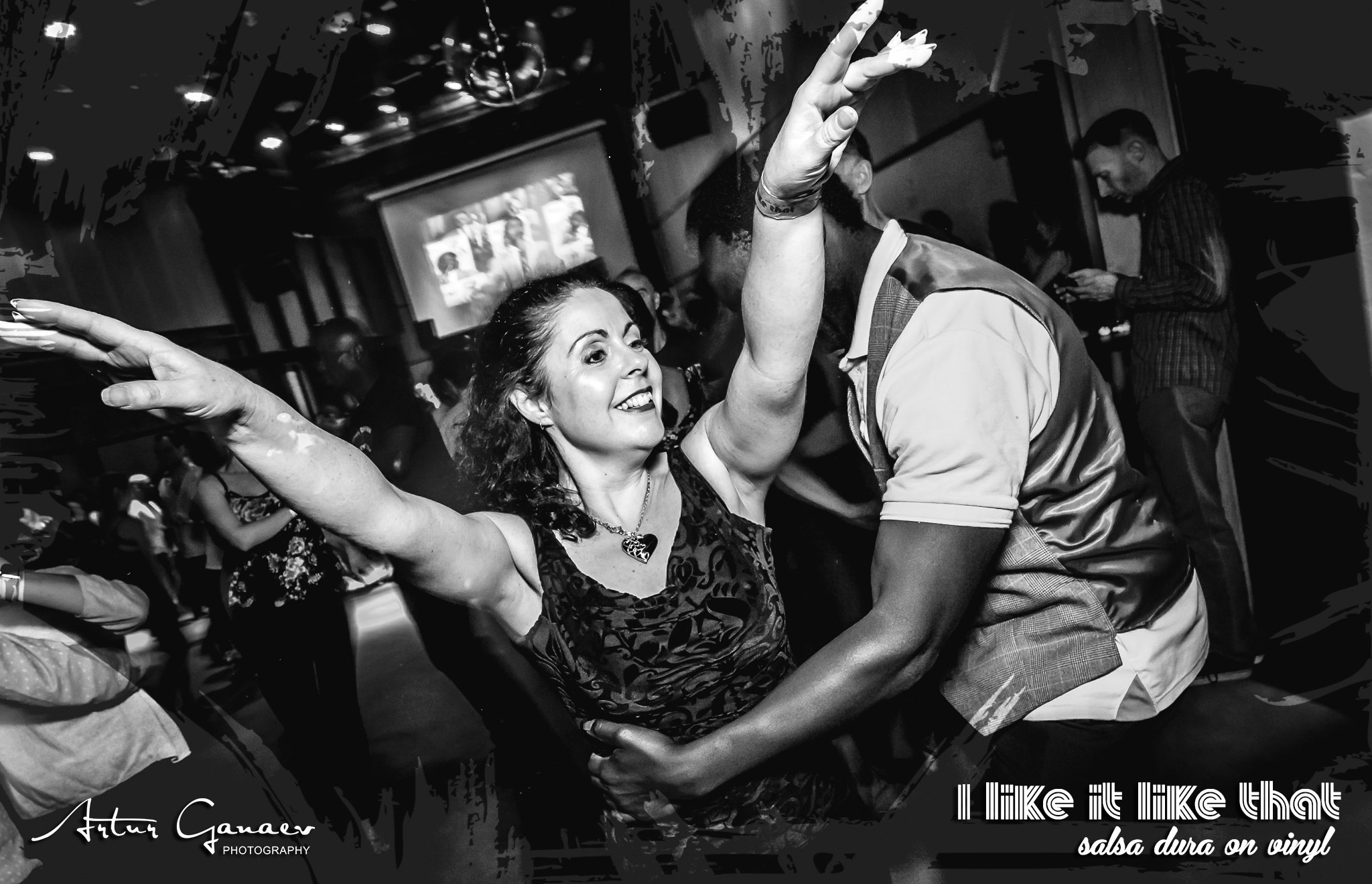 Thank you for your feedback :-)